HGH Therapy - Look and Feel Years Younger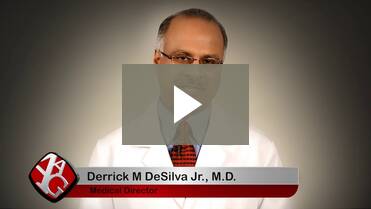 Aging is inevitable, but its effects don't have to be. At AAG Miami, we have a track record that speaks for itself. We've helped thousands of men and women overcome the symptoms of aging, ranging from low libido to wrinkles. Our integrative approach is second to none.
As an AAG Miami VIP, you'll gain access to a range of services:
Aesthetics
We offer Botox, stem cell facials, dermal fillers and an assortment of cosmetic procedures for the modern man through our MenSpa brand. Using state-of-the-art practices and protocols, we can help you maintain your youthful good looks and even turn back the clock.
Fitness
Burning fat and boosting lean muscle mass are major parts of our integrative wellness plans. Fitness counseling, personalized workout schedules and exercise tools will help transform your body for the better.
Hormone Therapy
Testosterone therapy, HGH therapy and other hormone optimization therapies are available to restore balance to your levels. Our physician-supervised programs include medications, doctor and lab follow-ups, and mobile phone app access.
Nutrition
Our licensed nutritionists and qualified wellness coaches provide you support each step of the way on our programs. You can expect customizable eating plans and regular phone consultations to help you stay on track and achieve your goals.
Supplements
Eating the right foods will only get you so far, so we offer our clients a range of nutraceuticals to supplement their diet, including vitamin D and vitamin B-12. These supplements can help fill in any nutrient gaps that your diet have.
All of these factors play a crucial role in our integrative wellness approach. Here are some of the results our clients have reported:
Increased sex drive
More lean muscle
Less body fat
Better mental focus
If you're ready to supercharge your life, give us a call at (888) 583-8884 for a free consultation. Together, we'll help you feel young and stay healthy so you can accomplish more in life.